Drew was born at 11:58 a.m. CST via c-section on March 8, 2006. He was officially 7 lbs., 10 oz. and 22 inches long. This is him when he was less than 24 hours old: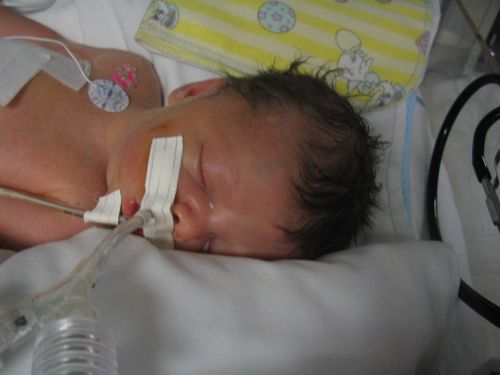 Unfortunately, things were not as good as they looked on US. He quickly developed pulmonary hypertension and had to go on ECMO (heart/lung bypass) when he was less than 36 hours old. He remains on ECMO and faces another surgical procedure tomorrow to help reduce the edema that comes with pumping him full of extra blood and fluids with ECMO. An example of his swelling (this was a couple of days ago, he's more swollen now):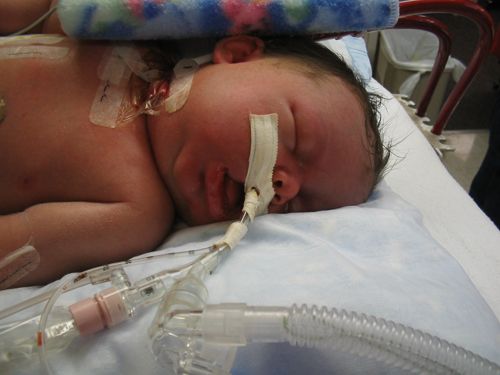 He is on heavy doses of heparin (blood thinners) so bleeding is a very real concern. Please continue to keep him in your thoughts and prayers, things are not going well right now. I will post more details when I have the time and energy.