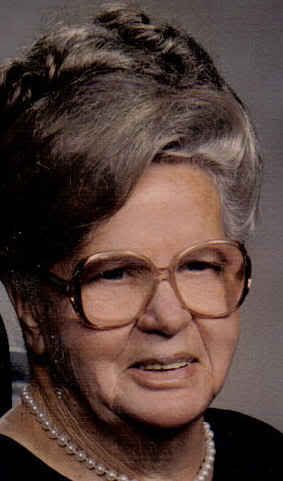 The world lost an amazing woman and one of Elizabeth's namesakes this morning. My husband's grandmother, Lizzie Lewallen, passed away at the nursing home she was staying in.

I love this woman as if she were *my* grandmother. She is one woman that I have always respected and admired. She lived a remarkable, but simple life, here in Oklahoma. When Raymond and I married, Lizzie welcomed me into her family as one of her own. And she loved all of the babies! I have a wonderful picture of her holding Elizabeth when E. was about Carson's age. I'll see if I can dig it up because everytime I see it, I see pure love.

Lizzie's health has been on the downturn for the past couple of years and it was difficult to watch her endure so much. Sadly, she never got the opportunity to meet Carson in person. It was my fault--life seems to take over and important things get pushed to the side--and I feel horrible about that.

Rest in peace, Grandma. You are so loved by many and will be missed greatly. Take care of my Baby Drew and your grandson Brandon.