Whew! We've been without internet since either Friday or Saturday. Darn SBC/ATT--it was THEIR issue but they kept trying to pin it on something wrong with our stuff. At least that's finally fixed. I was dying without internet! Ok, not dying but I DID miss it because I felt so out-of-touch.

We made it through the birthday (Elizabeth's, of course) and she's back in dance and school. In fact, she didn't want to leave school on her first day. So she's going to extended days on Tuesdays and Thursdays and mornings on Wednesday. Hey, no complaints from me!

Carson has got to cut a tooth soon. For 2 months he's been acting like he's teething but it's in overdrive now. My easygoing baby is great during the day but around 8 p.m., his mouth really starts to hurt him. Poor little guy. :( I'm afraid he's going to be like E. and teethe for months before a tooth actually appears. He's rolling all over the floor now and trying so hard to get his knees up under him. He's growing up way too fast. I hate that part of raising kids. At least Drew will forever be my baby.

Now for the promised pictures. Here are some of Carson's 4-month shots: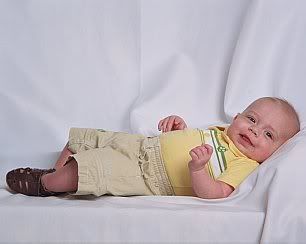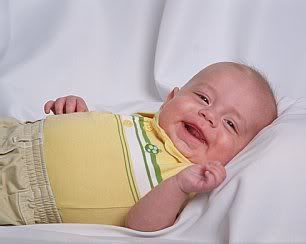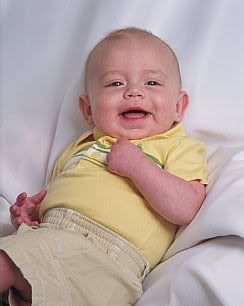 Look closely and you can see the ever present drool.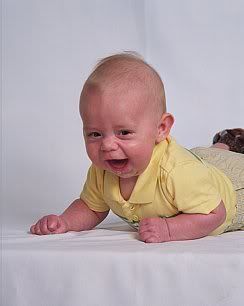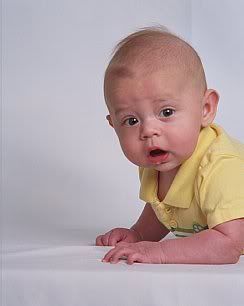 Now for Elizabeth's 4-year shots. My mom made her the bee dress (adorable!). I didn't know the bow that I got was so large but oh well. And as most of you know, E. is an Ariel FREAK. The photographer had some great ideas so we have Miss Ariel on the rock singing "Part of Your World."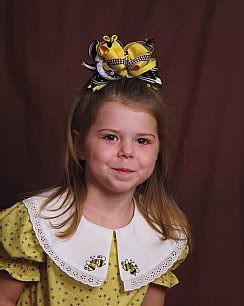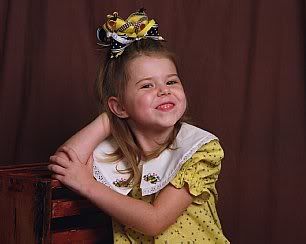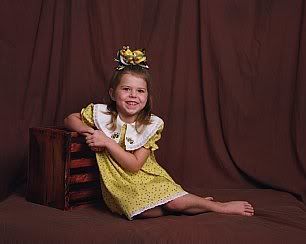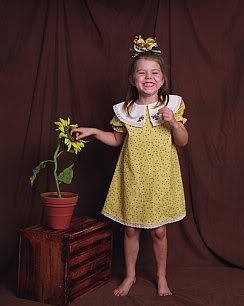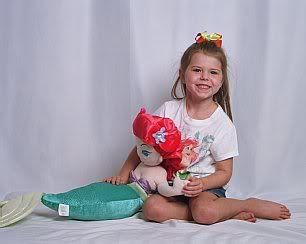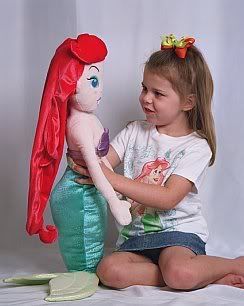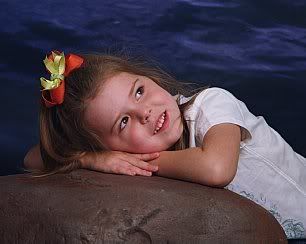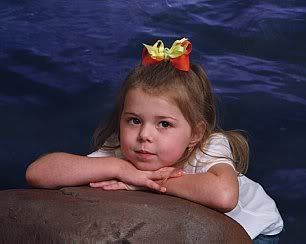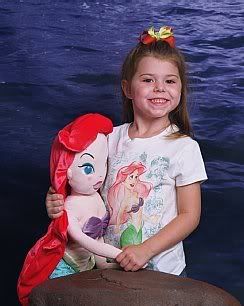 I ask that everyone keep my Aunt Karen and Aunt Brenda in their thoughts. They've both been on my mind a lot lately.

I also want to thank Aunt Donna and Uncle Danny--they know why. Your gesture has just touched me so much. My kids will know the history behind what you have done and I hope that they will become family heirlooms keeping Brandon's life in the forefront of everyone's minds.