Yesterday was a day full of tears for me.

First, my Dad made me cry with a post he made regarding Drew and the Walk to Remember. You have to understand that my dad is a very serious man and while I've never doubted for one instant that he loves me, he's not an overtly emotional person. What he wrote was full of emotion and touched me so very much. There has never been any question of him loving his grandchildren (he's so funny and expressive with them!!!) but his post brought home to me again that I'm not the only one who loves and misses Drew. It might not seem like a big thing to most but it is to me.

The kids and I went to the cemetery yesterday. Carson's name has finally been added to Drew's headstone. I'm glad that it's done but it saddens me so much as well. Carson will never know his older brother. That hurts but he will not grow up not knowing about Drew. I don't really know how to describe what I'm feeling over a piece of granite. We spent about 45 minutes there yesterday, just remembering Drew and all of the other children buried with him. It's a very peaceful place and there is a stone bench behind Drew's grave so that we could sit there and see Drew's resting place. It was a beautiful day outside and I sat there telling Carson about his big brother. Elizabeth also helped me tell Carson about him! She remembers him so clearly that it amazes me. Anyway, here are some pictures from yesterday.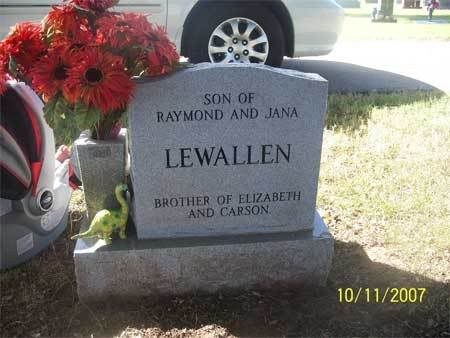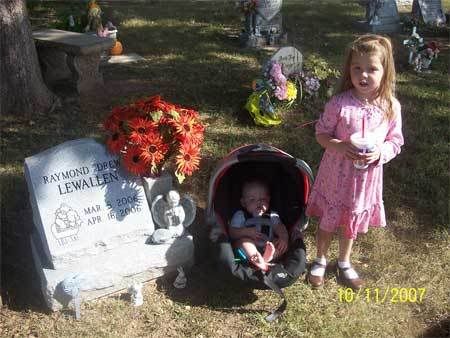 Tomorrow is the Walk to Remember at OU Medical Center. We'll all be there for my little Buddy Boy, thinking of his short, yet remarkable life. And wishing that we were not there and that he was here with us.

After that, we have a soccer game and then a neighborhood fall festival thing. It's going to be a busy day for us!