October 15th is always Pregnancy and Infant Loss Awareness Day. Today I lit a candle in memory of my precious Drew and all of the other babies lost. I said a silent wish for them all, that they are all at peace, and for the families. Please never forget those who were lost entirely too young. :(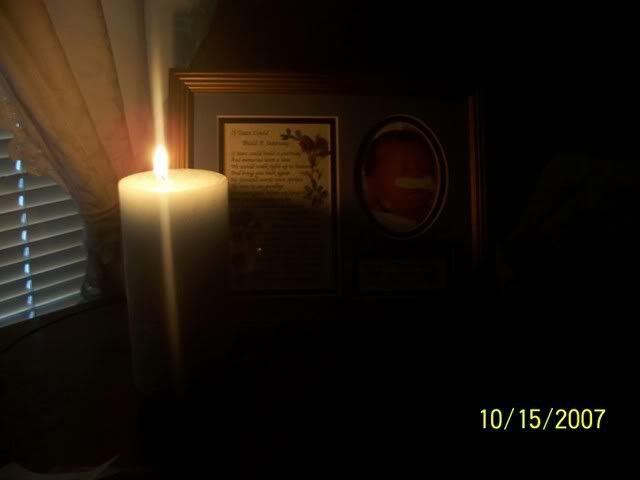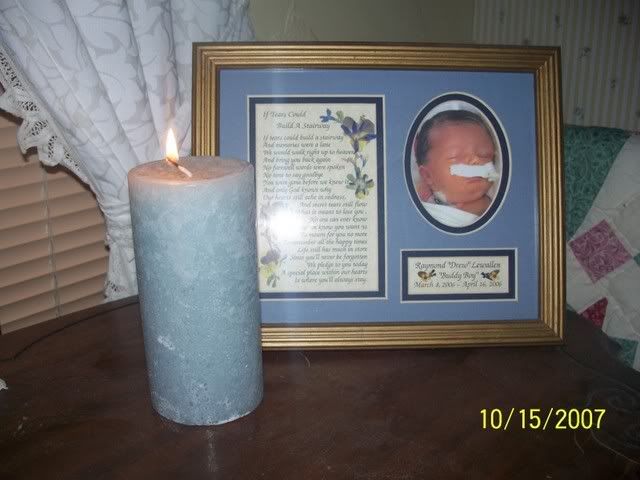 -----------
And Carson will be crawling within the next 1-2 weeks; that's my prediction. That makes me sad. I want to freeze him at this age. He's so cute when he gets up on his hands and knees and starts rocking back and forth. He finally made it up on his knees last Friday and now he's always on them, growling and grunting and trying to go forward. That's not working--he's stuck going backwards at the moment and getting himself stuck in some pretty funny places!

Bah, I don't feel like writing tonight. I'm thinking of Drew and ask that you all take a minute to remember him and all of the other angels loved and missed so much.